NAVIGATION:

STROMBOLI
METTLER TOLEDO
INMOTION KF
AUTOMATED KARL FISCHER TITRATION
The InMotion Flex and the InMotion Pro KF Oven AutoSamplers are designed with intelligence in mind to bring precise and efficient Karl Fischer titrations to every laboratory. With versatile new features and two different models, there is a solution for every lab's need.
METTLER TOLEDO is a leading global manufacturer of precision instruments and services for use in laboratories and manufacturing.
Instrument categories include:
Laboratory Weighing – Analytical Instruments – Pipettes – Automated Reactors and In Situ Analysis – Process Analytics.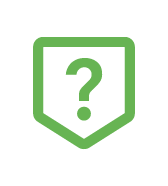 DID YOU KNOW?
In addition to a broad product offering, METTLER TOLEDO has one of the largest global sales and service organizations among precision instrument companies.
2008
Stromboli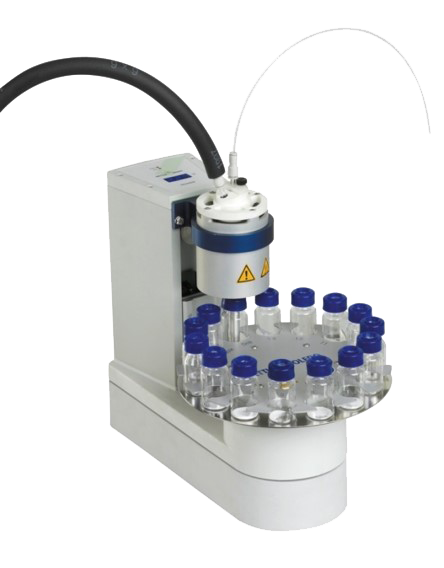 Released in 2008, the Stromboli oven sample changer is a drying oven for automatic Karl Fischer titration. It is compatible with the V30S Volumetric and the C30S Coulometric Compact KF Titrators, as well as the T7 and T9 Excellence Titrators.
2017
InMotion KF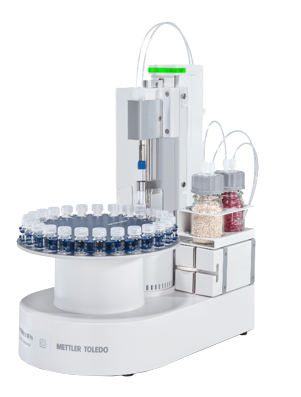 The InMotion Flex and Pro KF Oven Autosamplers are ideal upgrades to the Stromboli. The InMotion KF devices set new standards for accuracy, speed, and performance with features such as wider ranges of sample configurations and capacities, temperature scan and gas flow control, and multiple customization options.
Stromboli Features:

Completely controlled by titrator and associated methods
Rack includes 14 positions for sample vials and one fixed position for an empty vial in order to determine drift
Enables multiple sample series analysis at different temperatures
InMotion KF Features:
One-piece screw cap
Space-saving design with 25cm platform
Digital gas flow control
Status lights
InMotion KF Pro also includes:
Temperature Scan and Ramp features
Unattended Solvent Exchange w/in Series
Fully Flexible Method Functionality
Platform Customization
Sample Vial: Rubber cap with adhesive
foil
Rack Positions: 15
Volume: 20 mL
Max # of Samples: 14 (including blank)
Customization: No
Sample Vial: One-piece screw cap
Rack Positions:
24 (Flex); 26, 24, 20 (Pro)
Volume: 10 mL (Flex);
5, 10, 20 mL (Pro)
Max # of Samples:
120 (including blank)
Customization: Yes (Pro)
Temperature Range (°C): 50-300 Temperature Scan: No Methods Queuing: No Unattended Solvent Exchange: No
Temperature Range (°C): 40-280 Temperature Scan: Yes (Pro) Methods Queuing: Yes Unattended Solvent Exchange: Yes (Pro)
Titration Devices: C30S, V30S, T7, T9 Software: LabX Express/Server
Titration Devices: C30S, V30S, T7, T9 Software: LabX Express/Server
- See More -
Request More Info on the
InMotion KF Oven Autosamplers