NAVIGATION:

Pace Analytical offers unique scientific professional support in the areas of staffing and product regulatory services. With 39 years of experience in laboratory management and operations, it only makes economic sense to trust an industry leader as your preferred lab services partner.
FLEXIBLE WORKFORCE FOR INCREASED LABORATORY EFFICIENCY
Pace has a unique scientific staffing model with a successful track record of providing high quality talent to laboratories nationwide. The program provides an ideal solution for workforce staffing or process in-sourcing.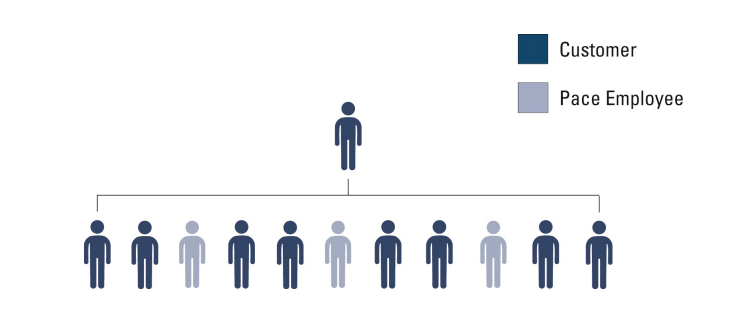 SCIENTIFIC STAFFING
Scientific talent is placed onsite at a customer location. This can be one or more scientists working in a variety of functions alongside the customer's current employees. When there is a need, Pace can also provide a manager who not only works in the lab but also handles day-to-day employee issues.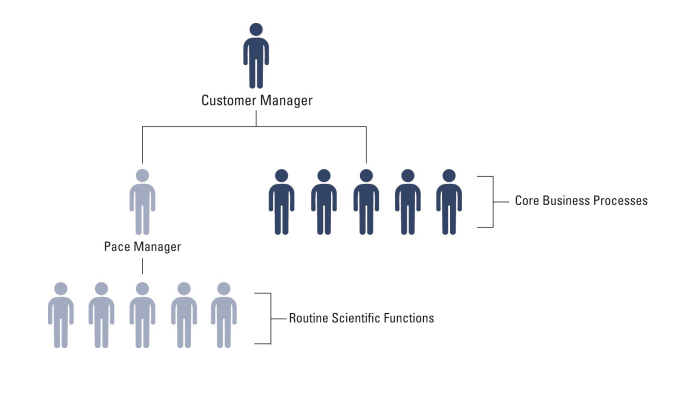 SCIENTIFIC IN-SOURCING
Pace employees handle an entire scientific function onsite at a customer location. Work direction and all employee issues are handled by an onsite Pace manager.
BENEFITS OF PACE SCIENTIFIC STAFFING SERVICES
Increased staff to support workload



Help managing fluctuating workload or project-based work



Reduced head count



Allowing full-time employees to focus on core competencies



High quality candidates



Lower turnover than typical staffing agencies



Reduced co-employment risk



Support to the employee after placement



Satisfied and productive employees


PACE SCIENTIFIC STAFFING DIFFERENTIATORS
SCIENTIFIC RECRUITERS

EMPLOYEE BENEFITS

All Pace recruiters hold scientific degrees and the majority have industry experience.
Pace staffing employees receive the same benefits package as regular Pace employees.

LEARNING MANAGEMENT SYSTEM

TECHNICAL SUPPORT

Resources geared for training and continuing education.
Management, instruments, scientific methods, operations management, and more.

ONSITE SUPERVISION
Pace Analytical provides the scientific talent and project management experience to meet the needs, deadlines, and requirements of clients nationwide.